FISHING SECRETS
Below you will find some fly fishing secrets that are guaranteed to provide successful fishing trips. There are many places on the Internet that want to charge you $25, $50 or more for their fly fishing secrets, and they are no different then what we are going to give to you for free.
I would like to ask for support building and maintaining this website. The costs associated for hosting and programming fees, as well as the time it takes to build and update pages really adds up. Please look at the following contribution options to see how you may be able to help.
A.Please add to the website by sending me your comments. It can be a fish story, a detailed description of your favorite river, your favorite fish recipe, your own fishing secrets, or a product review. All of these would add value to our website. Leave Fishing Secrets page and go to comments page

Do you want to be paid for your comments?

B. There are many ads displayed on any page on this website similar to those above or to the right. When you view a site a small amount will be paid to this website. Many of them have great information or services that they want you to see. If you have an interest in any of them take a look at their site.
C. Purchase something from any of the great fly-fishing stores that I have advertised on this website. They are well known. They have secured transactions and home delivery making them a great option anyway. You can find any fly-fishing equipment you need without even leaving home.
Thank you for your contributions to this website. It will benefit other fly-fishermen and women for years to come.

---
FLY FISHING SECRETS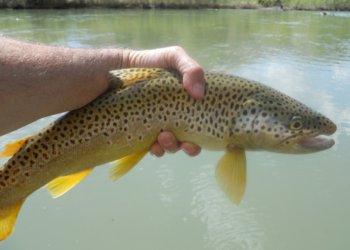 For starters I am going to suggest you bookmark this page so you can come back to it as often as needed. Go ahead and add to favorites now. Also be sure to remember or write down the special password that you will need for unlimited access to this website. You will need this password to go beyond this page and see more fishing secrets.
Assuming you have not been on the website until now I am going to suggest you check out the sections regarding equipment. The information you will find there will help you be outfitted for your fly-fishing trip. You will find information regarding what type of fly rods reels and fly line to use along with waders and wading boots. Having the right equipment is important, click on the Fly Fishing Equipment button on the left navigation bar to find out more or click here.
Now that you have the equipment you will need to know where to go fishing. This is the most important part about fishing. Location, location, location. Click on the where to fish page or PICK A STATE section on the navigation bar to find out more about some of the best fly-fishing streams in America. We are continually adding pages so be sure to check back often. There is a lot of difference in places to fish, some places you will try hard all day to catch one fish. But if you go to a great stream and know how to fish you may catch a dozen or more. Which is better?
Now the important part, the part everyone wants to know. What are the best tactics to use when fly-fishing? What are the real fly fishing secrets? I am going to point out two other parts of the website that will be helpful. Go to the beginner page if you are just learning how to fly fish. This page will direct you to other key pages that will be helpful for the beginner.
If you go to the Fly Fishing Tactics page you will find some more advanced sections. Here you will find information regarding matching the hatch, presentation and the most important piece of information how to determine where the fish are.
Now here are some secrets that are not anywhere else on this website. Using these methods should increase your odds when fishing for trout.

Stripping a streamer. A streamer is anything that resembles small fish, leeches and crustaceans. Basically anything that is not an insect. The reason they work is because fish are territorial and they will either nip at a fish or eat the smaller fish that invades its space. In most cases they are protecting their territory more than catching a quick meal when you catch a fish on a streamer.
Here is the technique to use. Cast either towards the bank, into the current, island or any other place that fish hold. After the cast let the water create a bow, or drag in the line. Your fly rod should be parallel with the water no more than 2' above the surface. Once the bow is created begin your strip. Strip in the excess line with a little pull on the line with your left hand, if you are right handed. Pull some and then pause a moment and repeat. Create extra action by moving your fly rod up and down as you are stripping the line. Continue doing this until you have a fish or the line is back to you.
This is a year round technique and it works well during the middle of the afternoon, when nothing else is going on. Other great time to try this is when it is warm, you have shallow water, or there is considerable fishing pressure in the area. You may also want to try this in deep pools, be sure to let the streamer sink before beginning the strip. This works year round because big fish will chase and / or eat little fish every chance they get.
Continue to see more fly fishing secrets

Sign up for complete access to all fishing tips