ST JOE RIVER
St Joe River is located in Northern Idaho, which is the most beautiful part of the state. This river begins at the Montana – Idaho border and flows west to Lake Couer d'Alene. The river is known for its Cutthroat Trout, Rainbow Trout, Bull Trout and Whitefish, and the amazing scenery throughout the river.


Travel East on the St Joe Scenic River byway from St. Marie's about 45 miles towards the town of Avery. Starting at Avery and going east is where you will find the good fly-fishing. The further upstream you go from Avery the better the fly fishing will get on this river. This is a remote part of the world so be sure you have all the supplies you need before getting too far past the small town that bears the rivers name. You will want to have food and plenty of gas before you leave town.
Be sure to check out the fishing regulations for rules pertaining to the river because some areas are catch and release and some areas are barb-less hooks only. Some areas are protected from fishing so you will want to know for sure what the rules are. There is a link to the Idaho fish and game regulations in the right hand column on this page.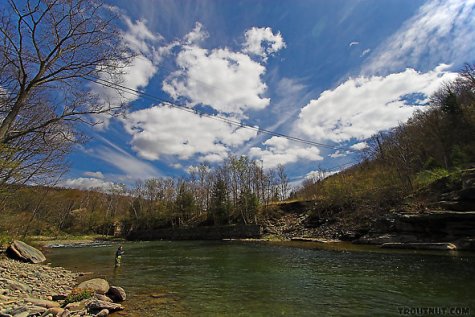 Successful fly patterns include; Renegade, Wulff and various Caddis for surface fishing. You will want to try Nymphs and Muddler's below the surface. This is a great river for wading, and for drift boats.
Idaho has many great trout streams located throughout the state. The St. Joe is among the most well known rivers in Idaho. It may not be as popular as Henry's Fork, or require the stealth like presentations of Silver creek, but it does have a nice supply of great fish. This is one river that you will find yourself in a beautiful paradise with beautiful scenery and not many people.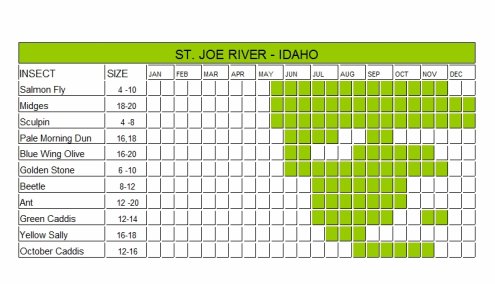 St Joe map.

Leave the St Joe River and return to Idaho page