COLORADO RIVER
Well you cannot fly fish in Colorado without fly-fishing the mighty Colorado River. The popular fly-fishing stretch is between Hot Sulphur Springs and west to Glenwood Springs.
The upper section of the River is a stretch between Byers Canyon and Kremmling and it has great wading access. Just below that where Williams Fork River joins the Colorado gets a bit crowded as the clear water attracts lots of fish and anglers alike.
If you are interested in using a drift boat then the Pump house, which is downstream from Gore Canyon is a great place to launch your boat. There are many more boat launches over the next 60 miles of the river so find one that suits you best.
If you would rather wade than drift you will find plenty of good access near Radium, Rancho Del Rio, and the State Bridge.
The Lower Colorado, the area that starts near Glenwood Springs is very difficult to wade. But if you have access to a drift boat you are in for a treat. This section of the river hosts some of the bigger fish on the river, many over 20" in length. Although this section of the river is not as well known as other areas it is one of the most productive for big fish.
A dry dropper works well on this river, and it has many hatches including Caddis, Stoneflies and Mayflies. Blue Wing Olives, Pale Morning Duns and Tricos cover most of the Mayfly hatches. Caddis hatches are strong from spring until fall.

Colorado River Fishing Report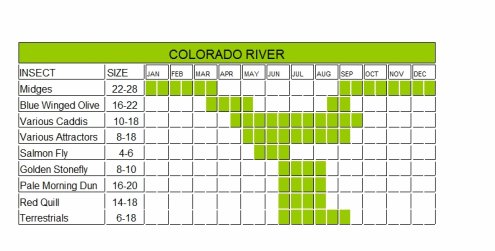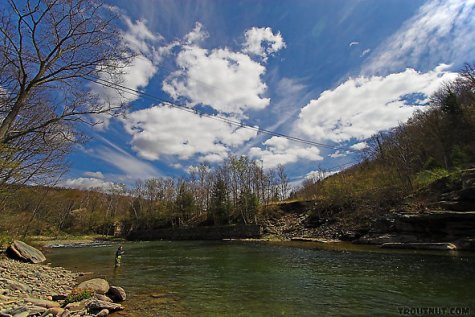 Click here to see the Colorado River area Google map.

Leave this page and go to the Colorado page.