HOMOSASSA FLY FISHING
Homosassa has good fly-fishing for Redfish but it is the record size Tarpon that bring people to this area. This is the best place in the world to catch a trophy size Tarpon. The Homosassa River is a spring fed river that flows into some of the best flatlands through out the state.


Large numbers of Tarpon begin to arrive to this area in May and stay through July, some will stay all year. The amount of fish doesn't compare to that of the Florida Keys, but this area does hold many records for the largest fish.
These fish bring people back to this area every year, for a chance to land the big one. Imagine catching a 200 lb. fish on a fly rod, that is very possible, here more than anywhere else on earth.
Just like all the other great spots in Florida to fly fish for Tarpon you will want to have a boat. There are plenty of local fly-fishing guides and fish charters that are very familiar with the area that will do their best to show you a good time. These guides are professionals that do this for a living and count on repeat business and word of mouth advertising, they will make sure you have the best odds possible to catch nice fish.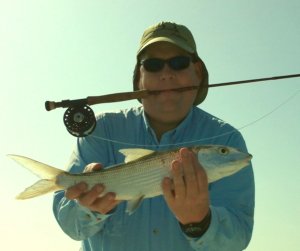 If you want to fish this spot you might as well hit some of the other great fishing in the Tampa Bay area. These are world-class waters around Tampa Bay, and it is widely known as some of the best Tarpon and Snook fishing in the world.
This area has sandy bottoms with grassy areas and crystal clear water making the sight fishing great. If you get a chance to fish the mangrove area around Anna Maria Island you will find many varieties of fish and you should be rewarded for your efforts.




Homosassa map

What else is available in Florida